Boots of Leather, Slippers of Gold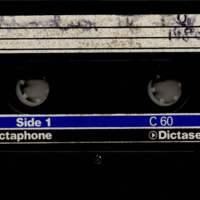 Boots of Leather, Slippers of Gold is an intimate history of a lesbian community in Buffalo, New York. Ranging from the mid-1930s through the early 1960s, this ethnography of lesbian society is narrated with the backdrop of an average American city. The accounts within capture the complexity of lesbian culture, during a time period before the gay and lesbian liberation movements. The book focuses on the growth of consciousness and identity within the bar and house party community, and then the emergence of social and behavioral norms and rules. These communities formed from common bonds, as most women tried to keep a clear separation between life in the gay community and straight society. The book details the personal struggles and triumphs of the lesbian community during an intensely oppressive time, yet there are strong themes that are relatable to anyone. The women's stories express human experiences that we each encounter as members of a particular society; social identity, economic survival, love, sex, family, work, recreation, and participation in society as a whole. Small communities like the ones portrayed in Boots of Leather, Slippers of Gold were the building blocks of love and support for larger, more public communities that continue to fight for equality and human rights today.

Boots of Leather, Slippers of Gold is the result of 13 years of research, including an extensive oral history project. HerStories is a digital repository containing the recorded interviews that contributed to Elizabeth Lapovsky Kennedy and Madeline Davis's book. These recordings of women featured in the book are rich with wisdom, insight, and emotion. They offer dynamic first-person perspectives of the place and time captured in Boots of Leather. Interviews discuss a wide range of topics including butch/femme roles, gendered sexuality, relationships, family dynamics, the bar scene, religion, realization of homosexuality, coming out, lesbian mothers, oppression, police brutality, race, gay rights movements, women in the military, youth, and identity.


Madeline Davis and Elizabeth Kennedy donated these interviews to the Archives.